»Our qualities meet the highest modern ecological standards.«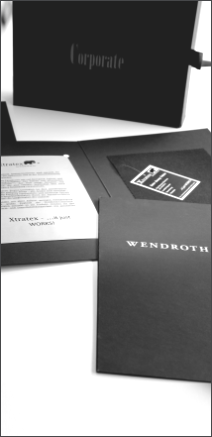 Sustainability
In the textile sector, Wendroth & Co. is in possession of a STANDARD 100 by OEKO-TEX® certificate, product class III, from Hohenstein. The STANDARD 100 by OEKO-TEX® is a globally uniform, independent testing and certification system for textile raw materials, intermediate and end products of all processing stages as well as the accessories used. It includes the avoidance of prohibited chemicals such as certain azo colorants, formaldehyde, pentachlorophenol, cadmium, nickel, etc. In addition, it prohibits numerous substances that are hazardous to health and that are not yet regulated by law. STANDARD 100 by OEKO-TEX® also meets the requirements of the European chemicals regulation REACH and is constantly updated.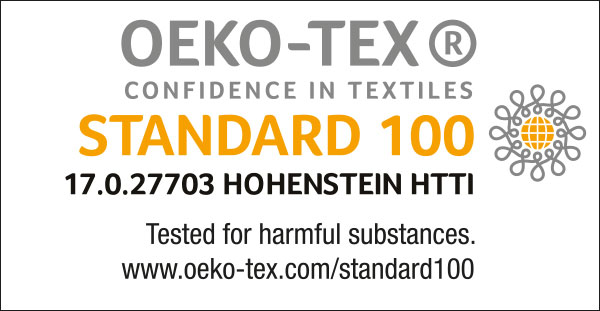 Wendroth & Co. moreover works with factories which are also STeP by OEKO-TEX® certified. STeP by OEKO-TEX® stands for Sustainable Textile Production. This is an independent certification system that enables companies along the textile chain to demonstrate their commitment to sustainable production conditions in a clear and neutral manner. The STeP by OEKO-TEX® certification provides the basis for the permanent implementation and continuous improvement of sustainable production and working conditions in the plants along the supply chain.
The bluesign® system works in a similar way. It connects the entire textile value chain. The aim is to jointly reduce the burden on people and the environment. Wendroth & Co. cooperates with factories in some areas that are affiliated with the bluesign® system.
The well-known and proven ISO standards 9001 (quality management) and 14001 (environmental management) round off the range of certificates of our mills.
Polyester is irreplaceable in our fabrics; versatility and durability are indispensable for our robust corporate and fashion fabrics. Raw materials can also be saved through the use of recycled polyester. The fibre is obtained from the granulate of recycled polyester products - and is in no way inferior to the quality of the "new" PES fibre commonly available on the market!
Virgin wool is an animal product with a very long tradition. We have now learnt to be more careful with what nature offers us. Sheep breeders are also becoming aware of the need for better husbandry conditions. We at Wendroth & Co. offer our customers the option of using mulesing-free virgin wool for the production of wool yarns. As a result, painful procedures that were standard for a long time are a thing of the past for the wool sheep. A continuous and transparent "mulesing free" certification from the breeder via the spinning mill and weaving mill to our customers guarantees the implementation of these procedures.
It is not easy to cultivate and process cotton sustainably - the plant requires meticulous care and consumes many resources. That's why we work with factories that are affiliated to the BCI (Better Cotton Initiative).
BCI does not certify finished products, but aims to make global cotton production more sustainable overall by training cotton farmers in sustainable management and at the same time exerting pressure on the supply chain to process cotton from sustainable production through the cotton-utilising members of the initiative. The impact is significant:
Affiliated farmers use on average 20% less water and 40% less pesticides than conventional cotton farms.
Another example of sustainable management: Wendroth & Co. uses bamboo blends in its modern PES/viscose range. The ecological advantages of bamboo are obvious:
Natural growth without pesticides
100% biodegradable
Fastest growing plant in the world
Grass, cut and not uprooted
Cultivation even in poor locations
10x higher yield than cotton
Low irrigation requirement
Fossil raw materials are conserved
Most of our factories have their own sewage treatment plants. This ensures a controlled wastewater system and guarantees that only clean water, which is even drinkable, leaves the plants or is returned to the production cycle. Dirty waste water, especially from the dyeing plant, which pollutes and destroys the environment, is a thing of the past.
These measures are also reflected in certificates such as STeP by OEKO-TEX® and STANDARD 100 by OEKO-TEX®.